Kamari is a seaside village, situated on the southeastern coast of Santorini, at the north foot of Mesa Vouno mountain, a few kilometers away from the capital. You can access it without difficulty by bus, taxi or rental car. Its name comes from a small arch, which was part of an ancient sanctuary dedicated to Poseidon, standing on the south end of the beach. The main attraction is the Kamari beach, the most popular of the island: it is miles long, lying under the captivating mountain, owning crystal clear waters and uncommon black sand and pebbles. 
On the top of Mesa Vouno lies an important part of the history. The archaeological site of Ancient Thera is a momentous landmark of Santorini where the temples, ancient cemeteries, buildings and the theater will awe you, along with the fascinating view.

On the way to Kamari, in Vothonas village, is the Wine Museum that exhibits wine machinery and tools and unfolds the history and the process of wine making. Along with that, you can make a visit to one of the greatest wineries which offers tours to the facilities and, chiefly, a palatable experience.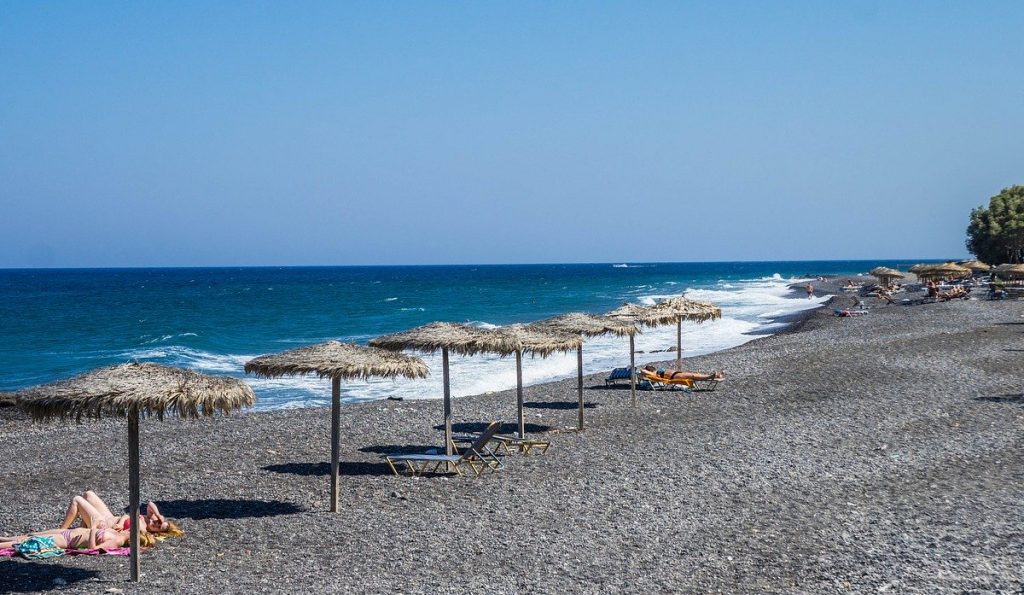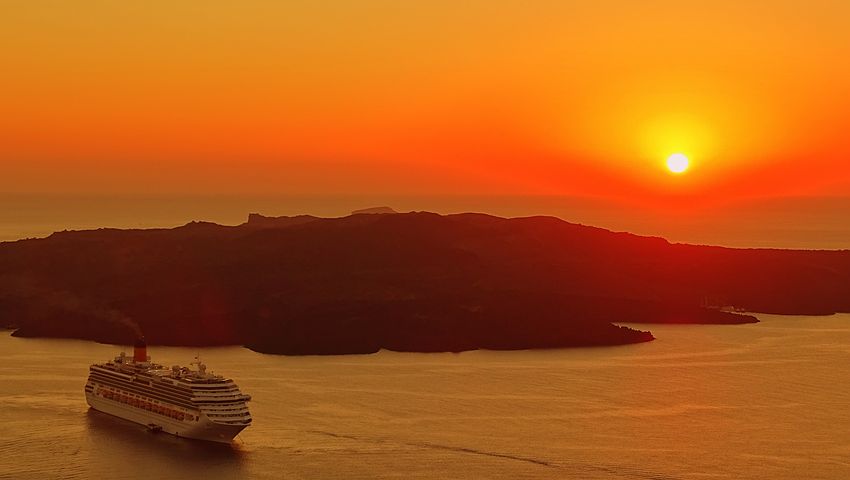 Santorini Airport is 6 km away, and Athinios Port 12 km away. The lively town of Fira is at 9 km. Ancient Thira is 2 km away and Akrotiri is at 10 km. The traditional village of Oia is within 24 km.
Please note that Sometimes is hard to find public transportation towards the hotel, so it is recommended to arrange a transfer.