The Data Science for Mobility school offers a rich social program!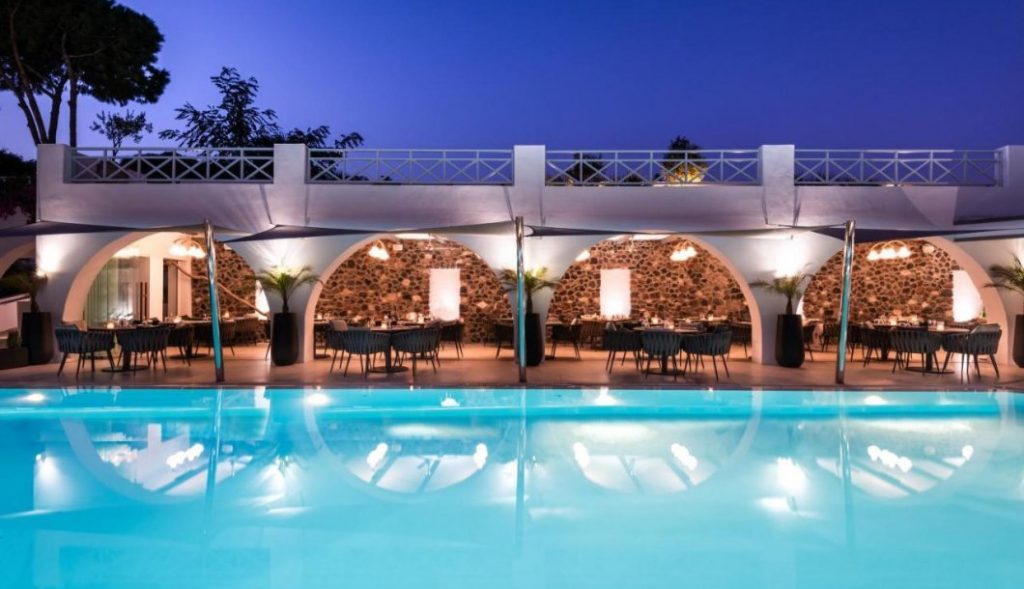 We will welcome all participants at a welcome cocktail at the Kastelli hotel on Monday October 3 at 18. An aperitif will be offered with a dinner. It will be the opportunity to meet altogether and know each other.
The school excursion will be at Oia, the famous location to enjoy the Santorini sunset. We will go by bus from Kamari to Oia with a 30 minutes trip by bus.
The sunset in Santorini is considered one of the most famous sunsets worldwide and people from all over the world visit Santorini in order to photograph it and, most of all, cherish it. The sunset highlights the breathtaking beauty of the island that offers many ideal locations from where visitors can admire it. But nobody should miss the chance to see the sunset from Oia village, the famed sunset viewing spot.
Oia is the most picturesque settlement of Santorini, a lovely village with traditional character. Built on the caldera cliffs, when it is under the colors of the sunset it becomes even more staggering and idyllic. There are charming white-washed houses, blue-domed churches and marvelous buildings with attuned colors that compose an entrancing scenery. The best place to sit and enjoy the sunset is the remains of the prominent Castle of Agios Nikolaos. From here you can gaze the most scenic view; the spectacular settlement unfolding in front of you, the impressive volcano across the sparkling Aegean Sea and the dreamy horizon.
https://www.santorini-view.com/attractions/sunset-in-oia/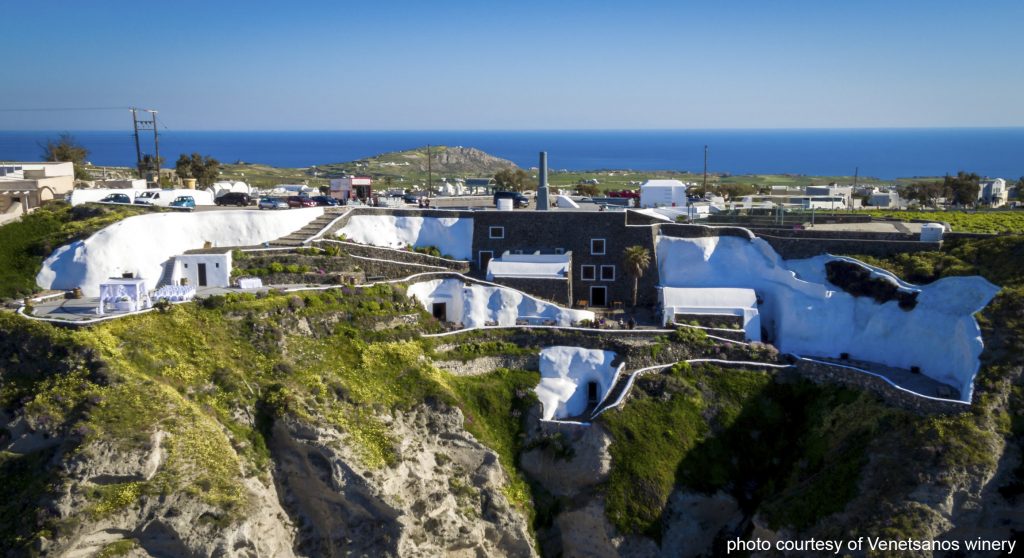 We will conclude our school with a wine tasting experience at the Venetsanos Winery. We will leave Kamari at about 12 with a 15 minutes trip by bus tot the famous winery. We will taste a selection of local wines with a light lunch.
The winery is located in the most breathtaking location offering incredible vistas over the caldera and volcanic islands.
The Venetsanos winery has a very long tradition in producing wine.
The winery today offers you the chance to walk through and discover the history and tradition as well as the new wine making techniques. While tasting some of their exceptional wines, you can stroll around to visit the winery.